Keys Mac allows user to export all passwords to a webpage. This can be useful if you want to print all your passwords to a paper.
From the application menu, choose "Data" -> "Export to a webpage...":
This opens a dialog which allows you to configure where you want to save the exported content and which fields you want to export: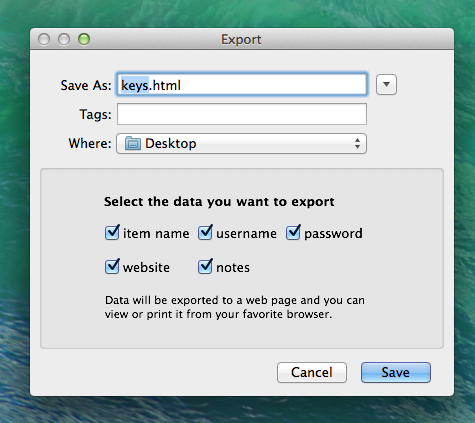 Click "Save" to export all you password. After it finishes, it will open a new finder window shows where the file just exported. Then double click that file, and it will display all your passwords in your default browser. You can then use the browser's print feature to print it or just keep the file as is.