Keys Mac version can do both local and iCloud backup. Backup will be done automatically periodically (every 7 days by default). You can also do manual backup.
To backup manually, first launch the Keys App. From the application menu on top of the screen, choose "Data" -> "Backup current data":

If you have already signed in your iCloud account. By default, data will be backed up both locally and to iCloud.
You can change the behavior by choosing "Keys' -> "Preferences..." from the application menu:
Then in the opened window, click "Backup" tab: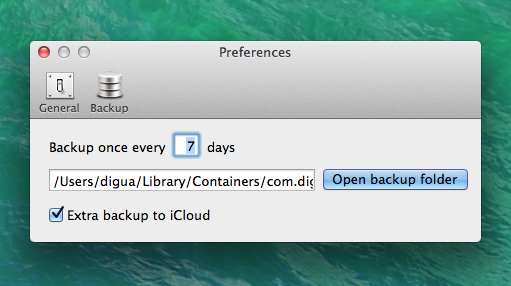 From the window you can configure the backup options:
You can configure how ofter you want do the auto backup. By default, it's once every 7 days.

You can see where your local backup resides and can open that containing folder.

You can configure whether you want to do an extra backup to iCloud. It's enabled by default. Please remember, Keys always do local backup.